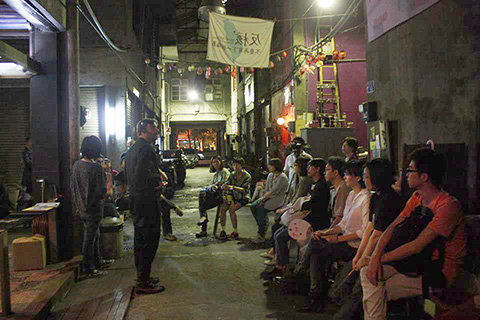 Photo by Vivy Hsieh
With Mattin. Collapsing Ourselves
Performance
Konstapoteket, Stockholm; Chung Hsiao Market, Taichung; Lacking Sound Festival, Taipei
2013
We want to collaborate but we donít want to do music as it is usually understood, nevertheless we will do a concert.

We will reflect on the material conditions that we are embedded in.

We want to learn if it is possible to experience the world we live in on the basis of differences and not only in terms of identity, even though we might be tested and suffer in the process.

We will share that process which is contingent on how we gather conditions.